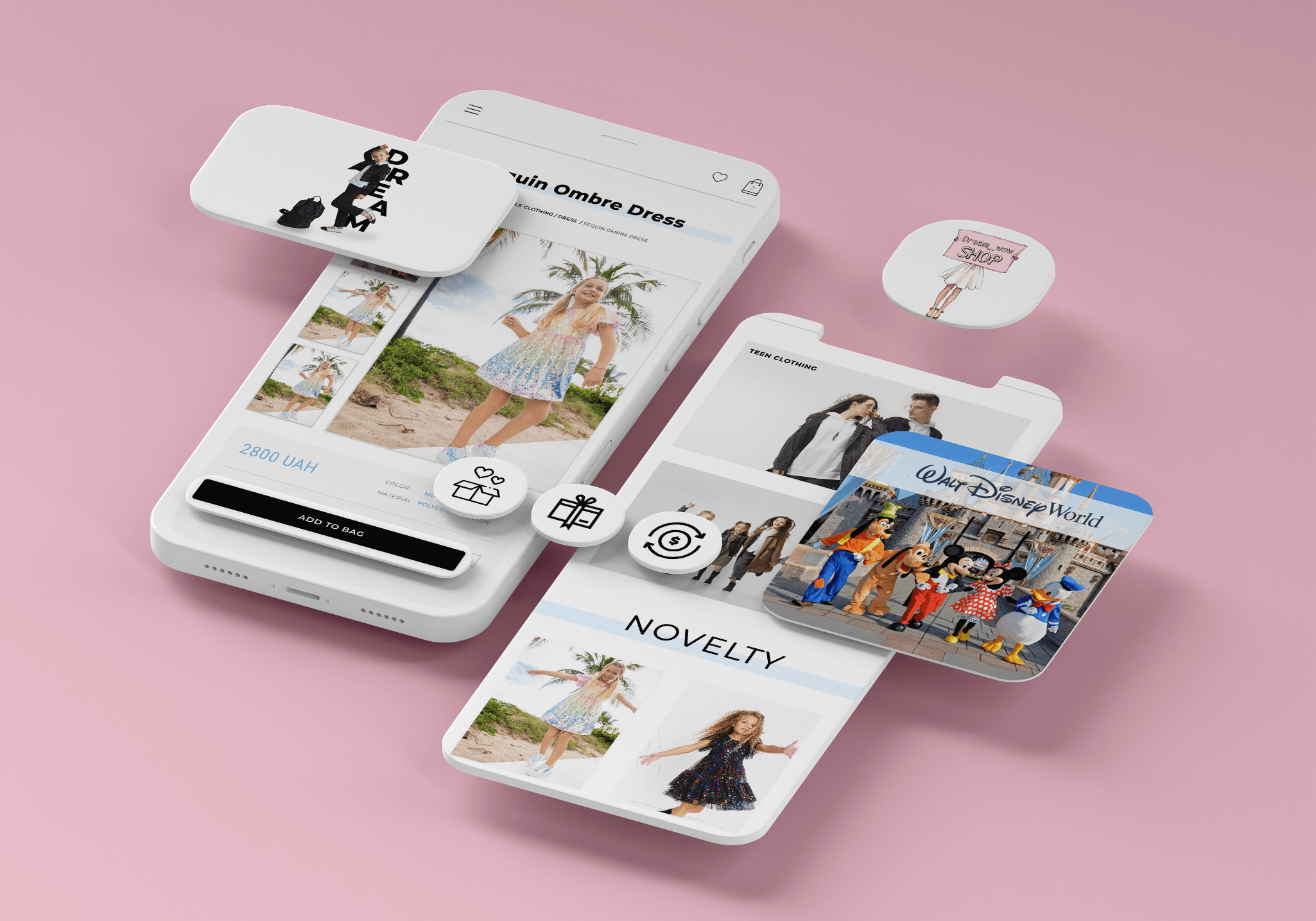 At the beginning of our collaboration, the client already had an active Instagram page and a website on one of the marketplaces. However, the design and functionality of the existing website had long required an update and were not meeting the set objectives.
Within this project, we successfully implemented a modern e-commerce store for children's clothing. The website's design aligns with the latest web design trends. Additionally, we introduced the following features:
Product filtering based on key criteria, including color, size, season, brand, and more.
We implemented a "Wishlist" feature on the website. Users can save products they like and add them to their cart or remove them from their wishlist.
Alongside quick category navigation, we added a product search functionality. Users can search for items by name and filter search results by key criteria.
We set up an automated product feed generation and export for Merchant Center. Website managers no longer need to worry about updating feeds in Merchant Center; it's all done automatically. Google receives real-time information about available products.
We integrated the website with Ukraine's largest delivery service, Nova Poshta (New Post). When placing an order, customers' chosen postal offices are automatically retrieved based on their selected city.
After placing an order, customers receive a stylized corporate email with their order details.
Fonts and colors
Home Page