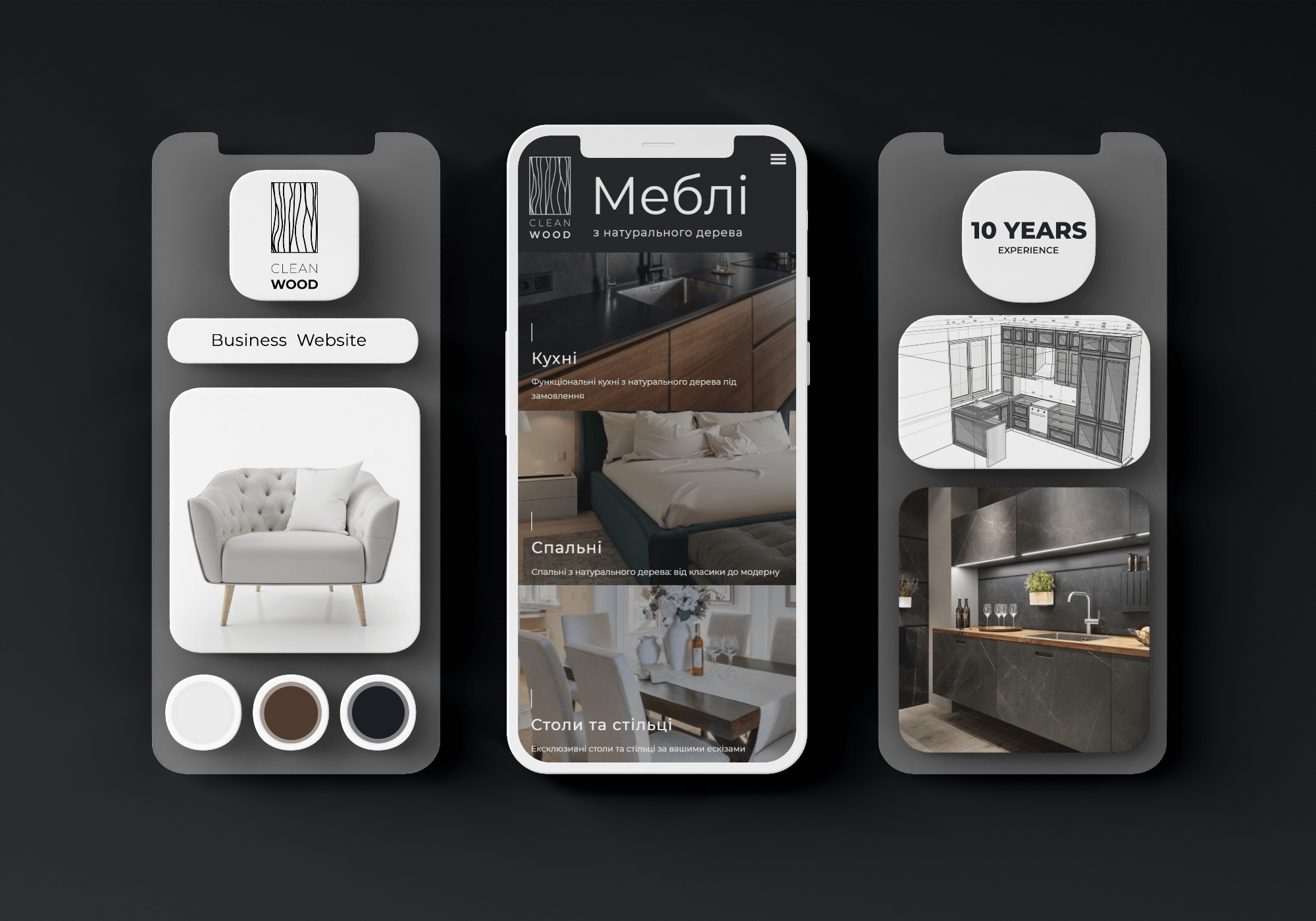 Clean Wood is a corporate website for a custom-made natural wood furniture manufacturer.
The website features extensive functionality, a feedback form, and a responsive design. The highlight of the website is the animated infographic showcasing the workshop's work stages.
Our specialists also worked on the website's content based on a meticulously compiled semantic core and launched an advertising campaign.
In addition to the website, we also created the logo design.
Fonts and colors
Home Page