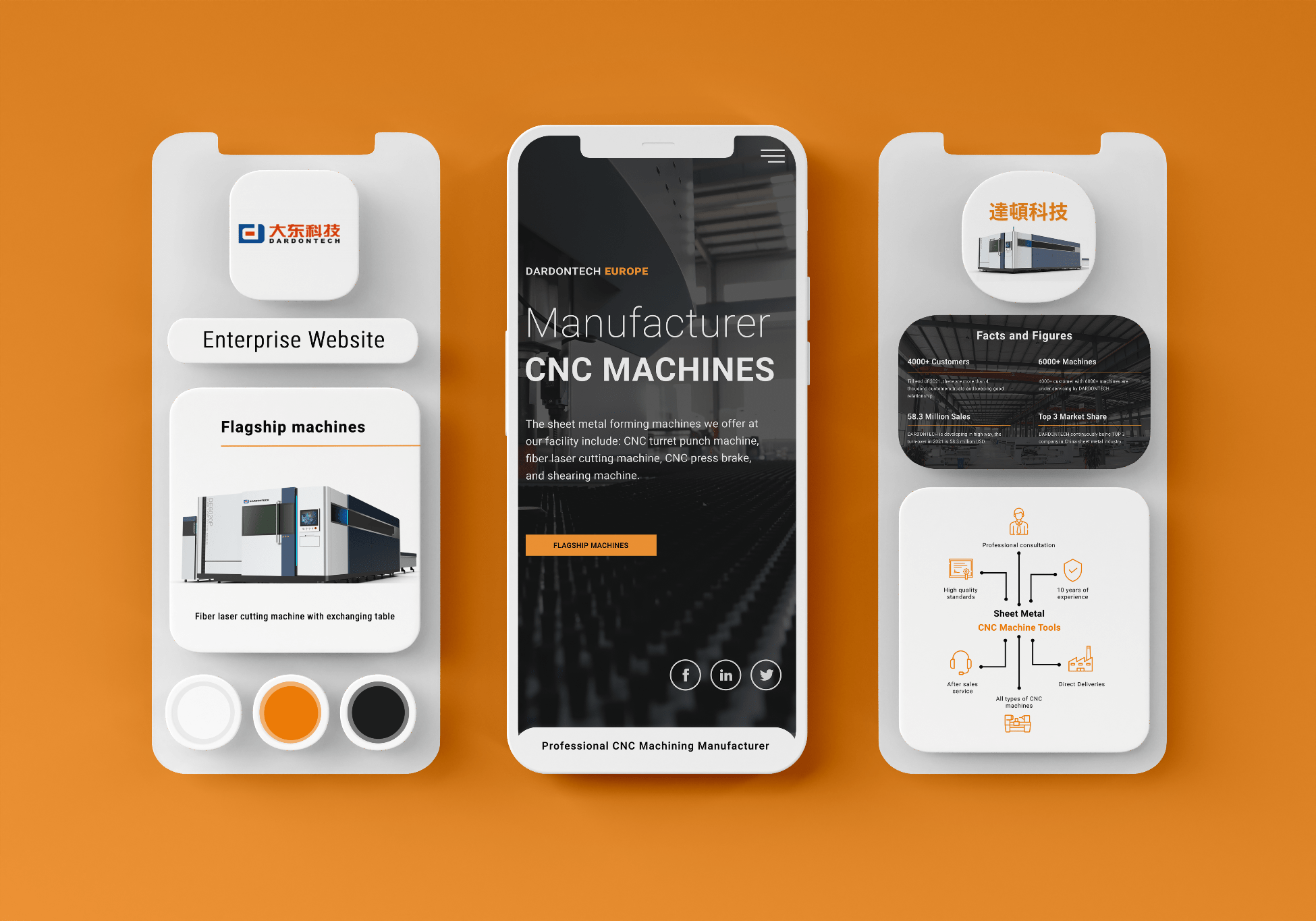 DardonTech is one of the largest manufacturers of CNC machines in the world. At the end of 2019, the company had more than 3,000 customers. 
DardonTech Europe is a subsidiary operating in Eastern Europe. Developing a corporate site for this company is an invaluable experience for the Gnome Agency team.
A multilingual interface, responsive design, a section with the latest company news, and a feedback form were created for DardonTech Europe.
Fonts and colors

Home Page